This Valentine's Day, we decided to focus on FRIENDSHIP + PARTNERSHIP. Having said that, we are happy to share such a story with you about what it looks like when you marry your BFF. These two lovebirds are both very creative in their own rights and a little bit nerdy as well. Let's see what happens after they decide to join their 'creative forces' in a lifelong connection of their hearts and minds. Introducing children's author and creative writing mentor, Lee Edward Fodi, and his VALENTINE, actress and creative wonder, Marcie Nestman. They are both being interviewed here by one of Lee's creative writing students, Chloe Kang, who he first met at CWC

(Creative Writing Society for Children of British Columbia)

 which Lee is the co-founder of.

From the first time I saw you spinning on the ice, I knew you were for me, and hoped I would be for you. So be my Valentine, now and forevermore, and let's continue this little adventure we have started together. From mountain to shore, and dawn to night, you are the one who makes everything feel right.
Q & A OF LEE EDWARD FODI & MARCIE NESTMAN
Interviewed by Creative Writing Student, Chloe Kang
"I met Lee Edward Födi (or Mr. Wiz, as I call him) and Marcie Nestman through a writing workshop called CWC. I still remember that first day of class as if it were yesterday. I stepped in, intimidated and nervous, but Mr. Wiz's humour and creativity made me laugh and feel so happy. Marcie also taught CWC classes for a few months, and she was very sweet and gave me lots of good advice that helped me to really improve and feel closer to her. 
If I had to pick the top ten people who are most important to me, Mr. Wiz and Marcie would certainly, without a flicker of a doubt, be included in that list. 

For the upcoming Valentine's Day, I wanted to ask them a little about themselves to get to know them a bit better.
CHLOE'S QUESTION #1.  Lee, t
ell us what it is about Marcie that makes her your special Valentine? What makes you feel like the luckiest husband in the world to have her as your wife?
LEE:  Marcie always brings the adventure with her—she's got a lot of shake in her soda. Honestly, everything is more fun when I'm with her. She's a dreamer, an aspirer, a doer. She thinks big, and goes big, and since I've been with her, my life has blossomed.
CHLOE'S QUESTION #2.  
Marcie, tell us what it is about Lee that makes him your special Valentine? What makes you feel like the luckiest wife in the world to have him as your husband?
MARCIE:  Lee is always game to try something new or to go along with one of my crazy ideas. He makes me laugh like no one else and has a wicked sense of humour. I love Lee's ability to think outside the norm, and to make ordinary moments into creative opportunities. I feel so grateful to not only have found a life partner that knows how to speak 'Marcie', but also one that shares my sense of play. Lee says, "yes" to life. Saying, "yes" has brought us endless possibilities and adventure.
CHLOE'S QUESTION #3.  
Lee and Marcie, what are you looking forward to doing together in your life and why?
LEE:  More of the same! So far, we have taught creativity camps in Canada, Korea, and Thailand, we've travelled through Europe and Asia, we've started building our family; I feel like we've accomplished so much together. I'm looking forward to having more adventures with Marcie and now with our son, Hiro.
MARCIE:  Ditto! I can't wait to share more of our adventures with Hiro. We both love to travel, and we love what we do for work/play. I want to continue to share our passions with Hiro and hopefully one day he will share his passions with us.

CHLOE'S QUESTION #4.  
Lee and Marcie, how did you fall in love? When did you know that you were in love?
LEE:  I can pinpoint the moment. In the early days of dating, Marcie took me skating at our local rink. I'm not much of a skater. Well, I can skate. I just can't stop. Unless there is a wall. Marcie, on the other hand, used to skate competitively when she was a teen and suddenly there she was, dancing across the ice like an angel, so full of grace and freedom. At that moment, something stirred in me, and I knew that was the moment.
MARCIE:  This is an easy one. Lee and I were set up on a blind date by a mutual friend. Our first date was over dinner and I remember Lee telling me that he was helping his students to make dragon eggs. First of all, I thought, 'that's pretty cool!' and second, 'he's cool, and a little dorky just like me.' That of course is a big compliment. I also learnt over the next three dates we had together that Lee is very honest and says whatever he's thinking and shares his opinion openly. I admire him for his bluntness because I never have to guess what he's thinking or how he's feeling. On our third date I was so nervous to tell Lee that I have Type-1 diabetes and that I wear an insulin pump. As soon as I revealed my truth, he was over the moon excited that he was dating a cyborg. I knew at that moment he was a keeper. Lee has taught me so much about seeing my weaknesses as my strengths.
CHLOE'S QUESTION #5.  
Lee and Marcie, how do you overcome challenges together?
LEE:  We've had quite a few in our time, which I think comes with us both working in the arts. Neither of us has traditional or conventional jobs, so we have a lot of emotional (and financial!) highs and lows. In 2018, we experienced our biggest trial as a family, and that was being entangled in a bureaucratic situation with the Canadian government when we were in the process of adopting our son. We ended up being stranded in Japan and even separated from each other for a time. I think we overcame that challenge—and the others that we've experienced in our lives—by working together and knowing that we share the same path, goals, and values. It might sound a little cheesy, but we really know this is true.
MARCIE:  I'll also add that communication has helped us to overcome many challenges. It's not always easy, especially in times when we don't always see eye to eye. Learning to walk in each other's shoes helps to visualize and to feel what the other person is going through. We don't always have to agree with one another, but we do respect and appreciate each other.

 
CHLOE'S QUESTION #6.  
Lee and Marcie, how are you similar? How are you different?
LEE:  We share a lot of things in common; we both have a lot of 'kid' in us. We love Star Wars, Harry Potter, and fairy tales and we've done a lot of things to celebrate those passions together, like taking broom flying lessons at the castle where they filmed the quidditch scenes for the Harry Potter movies and participating in an intensive interactive Star Wars theatre experience. We like travelling, art, theatre, and experiencing new cultures and countries.

Now for our differences. I tend to be fairly immersive and absorbed in my work—a sort of tunnel vision that can be hard for me to snap out of. Sometimes this happens with my point of view, too. I think Marcie is a lot more open and flexible. She has a really high 'EQ.'
MARCIE: Ha, ha—it's true! I have a higher 'EQ,' and Lee has a higher 'IQ.' We balance each other out. Lee brings me back to Earth from time to time, and I push him to live in the clouds a little more. I'm more of an optimist and Lee tends to follow the facts and is more logical.
CHLOE'S QUESTION #6.  
Lee and Marcie, how important is it to be friends with your spouse and why? Describe your friendship.
LEE:  We talk about this all the time—we are definitely best friends, and we think this is one of the most important qualities that can make a couple work. Marcie is the first person that I want to share news with, the person I want to experience things with, the person I want to go on adventures with.
MARCIE:  Lee is the person I trust to be able to share all of me with. We chose to be a family. We believe in each other. We are a team.
Here's a little more about these two Sweethearts!
Lee Edward Födi is an author, illustrator, and specialized arts educator—or, as he likes to think of himself, a daydreaming expert. He is the author of several books for children, including the Kendra Kandlestar Series (Simply Read Books) and The Secret of Zoone (HarperCollins). When not daydreaming himself, he teaches kids how to put their own daydreaming to good use at schools, libraries, and through workshops with the Creative Writing for Children society (CWC), which he co-founded in 2004. He enjoys mythology, history, and the mysteries of the universe. During his free time, he's a traveler, adventurer, and maker of dragon eggs. He lives in Vancouver with his wife, son, and unhelpful cat. Visit Lee's website here.
Marcie Nestman is an actor, voice-over actor and theatre instructor, specializing in workshops for young actors. She has appeared in numerous TV and radio commercials, and TV, film, and theatre productions,  including On My Walk (Carousel Theatre), Ann in Communion (Ruby Slippers Theatre), Patsy in The Secret World of Og (Carousel Theatre) and Bobby, for 168 performances, in the BC children's tour of The Big League (Carousel Theatre). She can also be seen in many promotional advertisements for Animas Canada, showcasing and raising awareness for heroes living with Type 1 Juvenile Diabetes. Marcie made her debut as a playwright with On My Walk, which she co-wrote with children's author Kari-Lynn Winters. In addition to teaching acting at Carousel Theatre, Marcie teaches creative writing for The Creative Writing for Children society (CWC). She has also led creativity camps in Korea and worked as an artist-in-residence in Thailand. She lives in Vancouver with her husband, son, and persnickety cat. Visit Marcie's website here.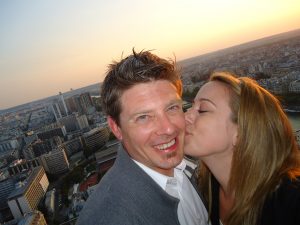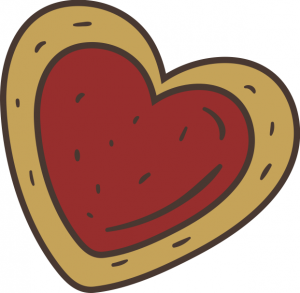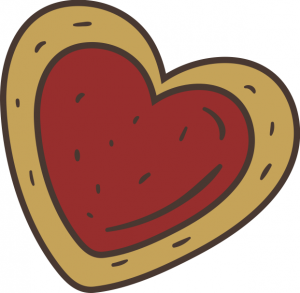 KiDS NEWS & REViEWS is proud to be ranked a
Top 100 Early Childhood Education Blog of 2019
by Feedspot
CONGRATULATIONS to every blogger that has made this Top Early Childhood Education Blogs list! This is the most comprehensive list of best Early Childhood Education blogs on the internet and I'm honoured to have you as part of this! I personally give you a high-five and want to thank you for your contribution to this world.

Feedspot.com
Top 100 Rated Blogs are ranked based on following criteria:
Google reputation and Google search ranking
Influence and popularity on Facebook, twitter and other social media sites
Quality and consistency of posts.
Feedspot's editorial team and expert review