Changing the world means making the impossible possible. It means having a vision, setting big, scary goals, and accomplishing them. It means believing in yourself no matter what.

Dana Perella, Founder of Cookies4Cures
Hi! I'm Dana. I'm 10 years old and I'm the founder of my own nonprofit, Cookies4Cures. I've raised over $100,000 for research into rare pediatric diseases. Kids always tell me, "I could never do that!," but it's not true. You can make a difference, and I'm going to tell you how to do it!
KIDS NEWS & REVIEWS: Amazing! I love that you have this desire and motivation to help other kids and also that you are sharing your experiences with others to encourage them to do the same which has also included you recruiting a lot of other kids to get involved in your organization or in starting their own if they have another idea for how to help kids. So, how would you recommend other kids get started?
DANA: The first thing you need is a problem you care about solving.
KIDS NEWS & REVIEWS: It's so amazing that you have come to this understanding at your age! So rare pediatric diseases seems to be what you care about – can I ask why this is your focus?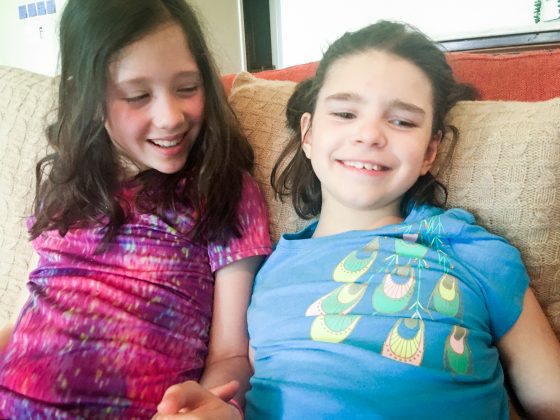 DANA: I care about curing rare diseases because when I was little, I went to speech therapy and met a friend named Mila. She was really sweet and bubbly, and just like me, she had a stutter. Eventually, I became better, but she became worse. A few years later, Mila was diagnosed with a rare and fatal disease called Batten. I had to help her, so I started baking and selling cookies to raise money for research to find a cure. The research I helped fund led to the first ever treatment for Mila's form of Batten. While raising money for Mila, I met other friends with rare diseases, and I needed to help them too. So I turned my cookie baking into a nonprofit called Cookies4Cures, and I recruited lots of kids to help.
KIDS NEWS & REVIEWS: This is incredible! We understand that you are also a Gloria Barron Prize For Young Heroes recipient this year as well so congratulations for all your successes! Can you tell us a little bit more about your amazing accomplishments!
DANA: Today, I have about 100 volunteers and we've raised over $100,000 for research into five rare pediatric diseases.
KIDS NEWS & REVIEWS: That's amazing Dana – you just gave me goosebumps! I had so much fun putting this video together for you below to tell your story visually. Thanks for creating this script and shooting your footage, and sending me all the images – you are very organized and I can see what a great leader you would be in your organization!
Thank you – it was really fun taking all of the pieces about Cookies4Cures and putting them together in this video and to then see how much we've really done after watching this story which is an update about all of our accomplishments leading up to this moment! Yes, It's been pretty cool creating and running everything, but it hasn't been easy. It's hard to believe, but when I started, I had no idea how big Cookies4Cures would get! Actually, if I had known in the beginning, I probably would have been too scared to do it, but I'm glad I did.

Dana Perella – Founder of Cookies4Cures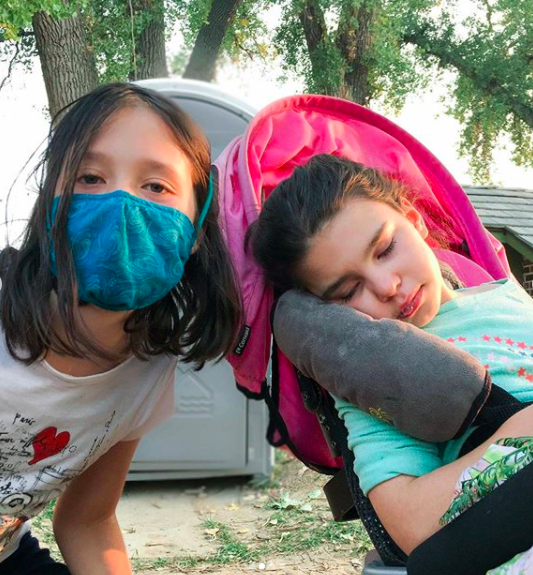 Rare disease research is life-changing and hope-giving.
-Dana Perella, 10 years old, and founder of Cookies4 Cures
KIDS NEWS & REVIEWS: Do you have any more advice for your peers?
If you want to change the world, I have two more pieces of advice: believe in yourself and just start. You must believe that you can accomplish your goals. You are capable of doing things you've never done before, so set big challenges. You can do it!

Dana Perella – Founder of Cookies4Cures
KIDS NEWS & REVIEWS: How do you approach each of your initiatives?
DANA: Every time I set a fundraising goal for myself, I reach high and set an amount that seems virtually impossible, but not quite. Right now, I am raising $50,000 for a disease my friend Ben has called spinal muscular atrophy (SMA) and $20,000 for an ultra-rare disease that my friend Sophie has called MCTO. That is so much money for a kid to raise! But I believe that I can do it and because of that, I can inspire my donors; I can form incredible partnerships with other organizations; and I can build a community of kids who help me achieve great things.
KIDS NEWS & REVIEWS: Wow. Pretty impressive stuff Dana. Thank you so much Dana for your time to inspire us today while creating this story for us. Do you have any final advice for all the kids out there who will see this story?
DANA: Yes! Once you know what you want to do, you should just start. All you need is a vision and your first step, not an elaborate plan. You can't anticipate every problem, and some of the problems you expect might never happen. Trust that you can problem solve and learn new skills as you go along. I've been running Cookies4Cures for over three years, and I still use this advice every time I get stuck. I focus on the next step and start!
KIDS NEWS & REVIEWS: That's great advice! How can others get involved?
DANA: You can get involved by funding critical research into rare pediatric diseases? Please check out my most recent fundraisers. Cookies4SMA and Cookies4Sophie.
I'm 10 years old and I'm the founder of an organization that has funded over $100,000 into groundbreaking research! And I did it because I have a vision; I believe in myself; and I just started. Please follow my journey at www.cookies4cures.com and on my Instagram Feed at @cookies4cure_kids
Dana Perella, Founder