We are so excited to be sharing some Holiday Greetings & Traditions by some of our favourite children's performers & personalities from across Canada and beyond. 
I'm sure you've heard the saying that children's performers are a breed in themselves. They certainly are and this is a very good thing! Performing for children takes a special talent as you not only have to have the chops to hold their attention, but you also need to have an extra skill set to keep things moving and grooving. We are so thrilled to be introducing regular editorial features, event listings, and news from these super talented, creative and just over all fun human beings. We are so lucky that each and every one of you made the decision to share your talents and amazing personalities with our children, youth, families and classrooms.  We look forward to keeping in touch with each and every one of you and are thrilled that many of you creative gems are already scheduled to be featured here in the near future to share our stories with us. Happy Holidays to you all!

"For us, the holiday season is a time to reflect and reenergize for the New Year. We spend the days with our loved ones, celebrating family and friendship and filling our hearts with music, laughter and all the usual chaos that accompanies festive fun with little ones. Wave your antlers!" — Bobs & LoLo
Bobs & Lolo Holiday Music Videos
DEREK MCKINLEY
For me this time of year is all about community, spreading joy and of course, spending quality time with family and close friends. I perform numerous holiday shows throughout the Ottawa/Gatineau and surrounding areas.  – Derek McKinley
Free Gift – Mp3 Download of "That Winter Chill – Holiday Remix"
THE KERPLUNKS
We love the holidays because we have some time to enjoy our families, enjoy some delectable eats and maybe even some winter sports, depending on the weather! We live west coast of Canada so we sometimes have snow and sometimes not!! We chose our song Arms Round The Night to send to you because it features all 3 singers in the band, as well as a nice warm cozy and safe family vibe!! We hope you love this song as much as we do, it is from newly released Lullabies For Big Eyes album- an hour-long dreamy music album for people of all ages to relax to. Happy Holidays – The Kerplunks
LISTEN HERE
To me, the holidays are all about taking some time to just be with family. Our lives are so busy and there is something so special about taking that time to play, sing, explore, get outside, enjoy a meal together. Every year around this time I can't wait to have that time with my kids, my wife, my parents and other members of our families.  – Wills Music Jam
UPCOMING STUFF:
Album Release:  "Rocks and Roots" 
One other child personality we would like to include in this story is a local children's author/illustrator who leads the creative writing programs at CWC (Children's Creative Writing Society for Children of British Columbia). You can also find him touring through many local schools as a guest author and author in residence. I had the pleasure of meeting Lee and seeing him in action last term at CWC where I  mentored a group of young authors myself. It's such a great program that he co-founded and leads. We're excited to be featuring a story about this unique children's personality in the near future. Here's what he'd like to share with us about one of his holiday traditions this year.
"That's a photo of Yoda cookies! Over the holidays, we host a Yoda Yulefest party with our artsy and literary pals (nerds, you if you prefer). We serve Star Wars cookies, Yoda Soda, and Jedi Juice. The highlight  is a reading from one of Ian Doescher's Star Wars Shakespeare plays.  Also, a merry season I wish to all through and through; good tidings to all, and may the Force be with you! Lee Edward Fodi

And last but definitely not least, we have decided to include a very special young lady from down under, who is sharing her HOLiDAY GREETiNG & TRADiTIONS with us. According to her proud parents,
Shalise has a real passion for marine life and that is what drives her to spend all her spare time  being a messenger of the ocean. Shalise loves speaking at schools where she talks about plastic pollution and protecting the ocean. Her goal is to share this knowledge with as many people as she possibly can. She also petitioned and set up fishing line collection bins in her town and is expanding this project in the coming weeks. Shalise was recently invited to be interviews by Philippe Cousteau from EarthEcho (grandchild of the legendary Jacques Cousteau) and that would be her proudest moment. Philippe is Shalise's 'OCEAN HERO' and a lot of her inspiration and motivation comes from him and the amazing work he does for our oceans." Mom & Dad
Now let's see what Shalise has to say about Christmas.
"In Australia, Christmas is celebrated in summer so it's always very hot. One of our traditions is to spend time at the beach after Christmas lunch and have a swim, build sandcastles, and enjoy and celebrate our favourite place – the ocean!"
Shalise has two holiday wishes she would like to share with us all.
HOLiDAY WiSH NO. 1
"May all your dreams be bright and your Christmases be white… sand or snow!"
HOLiDAY WiSH NO. 2
"I wish that the magical spirit of Christmas lasts for a lifetime!"

Shalise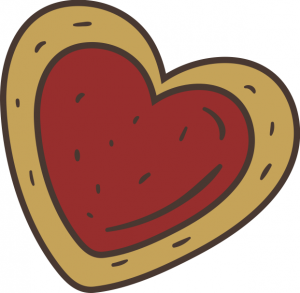 KiDS NEWS & REViEWS is proud to be ranked a
Top 100 Early Childhood Education Blog of 2019
by Feedspot
CONGRATULATIONS to every blogger that has made this Top Early Childhood Education Blogs list! This is the most comprehensive list of best Early Childhood Education blogs on the internet and I'm honoured to have you as part of this! I personally give you a high-five and want to thank you for your contribution to this world.

Feedspot
Top 100 Rated Blogs are ranked based on following criteria:
Google reputation and Google search ranking
Influence and popularity on Instagram, Facebook, and other social media sites
Quality and consistency of posts
Feedspot's editorial team and expert review